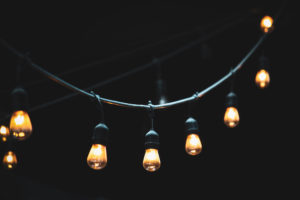 We regret that we cannot come together this year to celebrate survivors, acknowledge our hard-working staff, and show gratitude to our supporters like you! Due to COVID-19 many new obstacles have entered our daily routines. And, like most, we are wondering what tomorrow will bring. The common factor that remains is survivors still need our services and your support. We ask that you join us in a new way this year, show that you are with us from afar and still dedicated to empowering victims of abuse…welcome to #FallFestFromHome!
Here's how to participate:
Step 1
In lieu of this year's ticket to Fall Festival, you can make a donation to directly support survivors by clicking the button below.
Step 2
Have dinner "with us" by ordering carry out from your favorite local restaurant on October 8.
Step 3
Share a picture of you (along with any friends or family members) enjoying your meal, using the hashtag #FallFestFromHome.
With your support on October 8, we can help mitigate the financial difficulties from COVID-19 and provide survivors of domestic abuse with shelter and the resources they need to heal and become independent.