Jun, 12, 2020
Comments Off

on COVID-19 and Domestic Abuse
COVID-19 poses new and particular problems for people experiencing abuse.
While people stay home to stay safe from COVID-19, they may be protected from the virus, but other harms can increase: namely, domestic violence. As long as the virus makes it unsafe to be in public spaces, people facing physical, emotional, or psychological violence from those they live with face a difficult dilemma of whether to stay at home and risk abuse, or leave home and risk exposure to the virus. Furthermore, a lot of the safe public spaces that used to be places where people could go to escape violence in the home are not currently open.
Although it is impossible to have precise numbers on the topic, because many cases of abuse are not reported, the World Health Organization has stated that domestic partner abuse has increased significantly in the United States since the start of the COVID-19 pandemic. Being quarantined with their perpetrators puts people at an increased risk for violence; abusers who are stressed are often more prone to lashing out. But this does not mean that COVID-19 is to blame for their behavior; abuse is a conscious decision and is always the abuser's fault.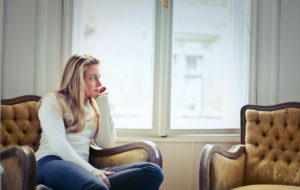 Forced isolation due to a pandemic can introduce new types and experiences of abuse, and sometimes, ones which people might not immediately recognize as abuse. If someone is threatening your health or the health of loved ones by deliberately exposing you or them to the virus, then that is a form of abuse. If someone is forcing or pressuring you to do things that feel unsafe, then that is a form of abuse. If someone is controlling your access to money, food, or other things that you need, then that is a form of abuse.
If an adult in your household needs help, but is putting others at risk through their behavior, then it is not your job to help them on your own. Southwest Michigan has a variety of services for different types of crises; knowing what they do and how to contact them is one thing that all of us can do to make ourselves safer and better able to help those who are in danger. If you or someone you know is experiencing abuse, whether it is physical, sexual, emotional, or financial abuse, it is important to reach out to someone ASAP.
Here are a few of the resources in Southwest Michigan that can help:
For help with situations of abuse, call:
 Sylvia's Place, located in Allegan.
Sylvia's Place offers a crisis shelter and a 24-hour crisis line, at (269) 673-8700 or 888-411-7837
 Kalamazoo YWCA, located in downtown Kalamazoo.
The Kalamazoo YWCA has a crisis shelter, located at 353 E. Michigan Ave, 49007, a 24-hour domestic violence hotline, at (269) 385-3587, and a 24-hour sexual assault hotline, at (269) 385-3587.
If you or someone you know is experiencing a mental health crisis, then you or they can call these numbers:
 Allegan County Community Mental Health, located in Allegan.
ACCMHS has a hotline that is open 24 hours a day, at (269) 673-0202 or (888) 354-0596. Although the doors to the building are closed during the pandemic, their services are available over the phone an online, at www.accmhs.org.
 Gryphon Place, located in Kalamazoo.
Gryphon place has a 24-hour crisis hotline, at (269) 381-4357. Their trained staff and volunteers are experienced in talking people through mental health crises including suicidal thoughts. If someone in your household is experiencing a mental health crisis and does not want to call, you can call the crisis hotline and they can talk you through steps to making sure that everyone is safe.
 National Suicide Prevention Hotline: 1-800-273-8255.
If you or someone you know needs food, medical assistance, or other essential resources:
 Allegan County Food Pantry Collaborative includes a network of member food pantries that offer food through scheduled drop-off or pick-up, at locations all around the county: https://alleganfoundation.org/allegan-county-community-foundation-covid-19-response-information/
 For more information on local resources, call the United Way resource hotline, at 2-1-1. This recorded hotline provides information on COVID-19 resources, food pantries, shelter, and medical assistance.
The most important thing to remember is that there is always help available. You are not alone. Knowing where to call for help could make all the difference, because no one can know when the need will arise to make the call, for yourself or for someone else.
Be safe; be informed.
Written by Anna Clements
Sources: https://www.who.int/emergencies/diseases/novel-coronavirus-2019/question-and-answers-hub/q-a-detail/violence-against-women-during-covid-19?gclid=EAIaIQobChMIzPLf3vvg6QIVkIbACh15egdCEAAYASAAEgI6-_D_BwE