Jul, 22, 2020
Comments Off

on Abuse Among Immigrant Communities
(Both Spanish and English Translations Are Provided Below.)
 El suroeste de Michigan es el hogar de inmigrantes de todo el mundo. El censo de 2019 dice que más de 600.000 personas que viven en Michigan nacieron en otros países—más de 6% del población. Más de la mitad de los inmigrantes en Allegan han vivido en los Estados Unidos por más de 20 anos; cerca de 40% son ciudadanos naturalizados. Vienen de América Latina, Europa, Asia, y un numero pequeño de personas de África y Canadá.
            Como inmigrante, podría ser difícil saber a donde se puede ir en una crisis. La familia está lejos, y sea difícil conocer gente con la que se puede hablar abiertamente sobre lo que pasa en casa. Si alguién en la familia no tiene documentos de ciudadania, preguntar por asistencia en situaciones de violencia podría ser peligroso. Sin embargo, es importante saber que siempre hay asistencia sin importar tu nacionalidad.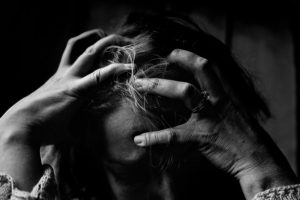 En Sylvia's Place, lo más importante es la seguridad de quienes nos visitan. No es necesario ser ciudadano no es necesario para recibir nuestros servicios. Cuando alguien escapa de una situación de abuso doméstico, es posible que no tenga consigo sus documentos o papeles. Lo entendemos, y trabajamos para proporcionar un espacio seguro sin importar tu nacionalidad.
A parte de Sylvia's Place, estas otras organizaciones tienen recursos para inmigrantes que han sido abusado:
(English)
            Southwest Michigan is home to immigrants from around the globe. According to the 2019 census, there were over 600,000 foreign-born people living in Michigan, or over 6% of the total population[1]. More than half of the immigrants living in Allegan County have been living in the US for over twenty years; around 40% are naturalized citizens. This includes people from Latin America, Europe, and Asia, with smaller numbers from African countries and from Canada[2].
            As an immigrant, it can be difficult to know where to go in a crisis. Family networks might be far away, and it might be challenging to determine who is safe to talk with about what happens in the home. Particularly if someone in the family is undocumented, getting help might seem like an invitation for danger. However, it is important to know that there is help available regardless of your nationality.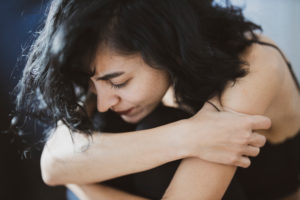 At Sylvia's Place, the most important thing we can do is keep people safe. Citizenship is not a requirement to receiving services here. When a person is fleeing domestic abuse, their papers may not always be accessible to them; we recognize this, and we work to provide a safe space regardless of immigration status.
Outside of Sylvia's Place, resources for immigrants experiencing abuse is available from these organizations:
Written by Anna Clements
[1] https://www.census.gov/quickfacts/MI
[2] Marshall-Shah, Simon, "A Snapshot of Allegan County Immigrants," Michigan League for Public Policy (2020) https://mlpp.org/immigrantspotlight2020/Allegan.pdf